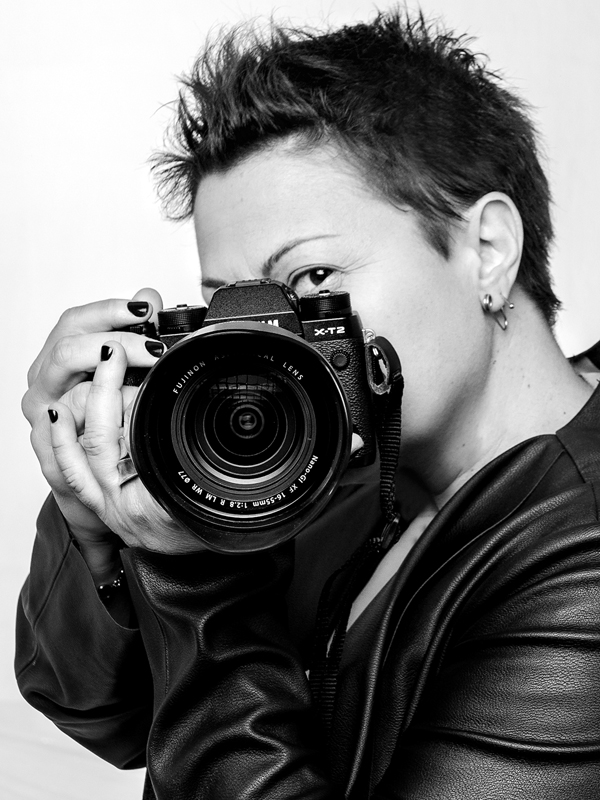 Jessica Guidi started her professional career in the guise of a concerts' photographer accredited by major Italian music magazines – i.e. Rockstar – and for international music festivals such as Villa Celimontana Jazz Festival. From 2006 she worked for David Zard's productions (Cirque du Soleil, Notre Dame de Paris, etc) while also challenging herself as a photography assistant in Photomovie studio. Amongst the various experiences as a set photographer, in 2014 she landed a job with the important Italian production of Cattleya for the set of Grand Hotel (Rai Fiction).
In 2016 she did her first photo reportage of the Italian LGBTQI movement's fight for civil rights, that later became an exhibition titled Il Risveglio. The main image of Il Risveglio was exhibited in Arles International Photo Festival in 2017, where Jessica got acquainted with art photography and started her collaboration with Laviolette Gallery, exhibiting her photos in Paris, Amsterdam, Grenoble and again in Arles.
In 2018 her passion for reportage came out thanks to the publication on the National Geographic Italia of her photo documentary Obama, the queen.
From 2017 she has been working on a new project, titled La nostra Africa,
which documents the difficult situation of migrants and refugees in Rome.
In 2021 she worked as still photographer for tv series Noi (Cattleya production), the Italian remake of american multi-award winning This Is Us.
I was born in 1978 and 20 years later I found myself in the darkroom of a school of photography in Rome. There I discovered the real Jessica, along with the value of the single instant; I realised that a feeling and a thought can also live out through photography.
All my studies – from my piano lessons to my Communication studies at university – merged there, right in the lens of an analog Reflex. I immediately start taking pictures during concerts and really learned to listen with my eyes.
A few years later I gained a new perspective on things and life, thanks to both my encounter with Buddhism and movie sets, a realm where reality and irreality overlap.
And now photo reportage, that I feel is my duty and my need: when I shoot a photo, I enter the intimacy of that single moment while narrating life. This always forces me to leave behind any kind of prejudice and listen to what is happening, listen to myself. To be able to write using light is truly a privilege.