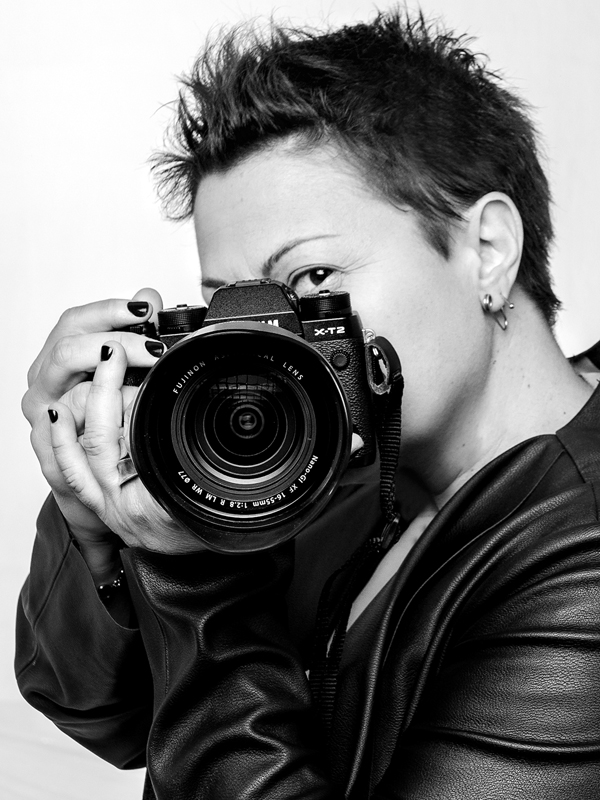 BIOGRAPHY NOTES
Jessica Guidi begins her professional path as a credited concert photographer for important music magazines like Rockstar or international festivals like Villa Celimontana Jazz Festival. She approaches still photography initially in theatre – collaborating with the Cirque du Soleil and Notre Dame de Paris – and eventually lands in cinema: working as an assistant for Photomovie Agency allows her to work alongside great photographers (such as Philippe Antonello, Stefano Montesi, Fabrizio De Blasio, etc.) and to get to know movie sets. The first major experience is with the fiction Grand Hotel – directed by Luca Ribuoli – produced by Cattleya for Rai Fiction.
Meanwhile, Jessica Guidi also creates her first reportage which lead her to exhibit her work at the International Photography Festival in Arles and also in Amsterdam, Paris and Grenoble. In 2018 she sells the entire photographic series of the project "Obama, the Queen" to the "Cobra Gallery" in Amsterdam. 
In 2021 she returns on set with Cattleya as still photographer for Noi, the Italian remake of the award-winning American series This is Us.